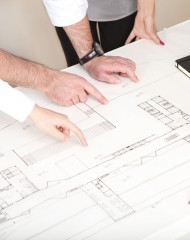 Design/Build or Design/Assist
Engaging engineering professionals early in the design process is the most efficient way to get your project under construction, completed on time,  and on budget.
Design/Build is a comprehensive design and construction solution that ensures faster completion, assured quality, controlled costs, and single point accountability.  Our Design-Assist services are structured to provide credible input on system routing, serviceability, cost analysis, and alternative means and methods.
With this service, we put our wide array of construction talent and experience to work for you. From inception to completion to operation, we help you in each phase with your most complex system.
---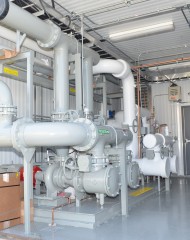 Mechanical Services
The building type, use, occupancy, processes, location, and environment, often define the systems or a combination of systems that can help achieve your facilities desired result. Our professionals can methodically plan, design, budget, and implement any type and size mechanical system.  We will also utilize the brand or manufacturer of your choice.  Other mechanical services include:
Chilled Water Applied Systems
Unitary DX Systems
Heating
Displacement Ventilation
Solar Power
---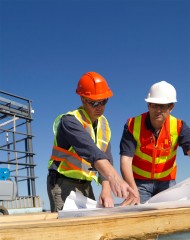 Negotiated Projects
When design and construction are performed by different firms, we work together with the general contractor and engineer throughout the design phase.  Once design documents are complete, the final construction costs are negotiated by us with the general contractor for various scopes of work.
Negotiated projects can be design/build, design assist, for new construction or renovations. From inception to completion to operation, we help you in each phase with your most complex system.
---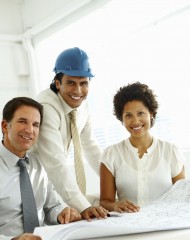 Hard Bid Contracting
We offer hard bid services on any project.  Based on the clients specifications, we will take the plans and specifications and estimate what it will cost to furnish all the material, provide labor for all the work, and complete the project in the scheduled time to the satisfaction of the client.
This type of bidding allows clients the opportunity to choose a contractor based on qualifications and price.  Once we are awarded the bid, we will put our team of talented project managers, superintendents, welders, and technicians to work for you!
---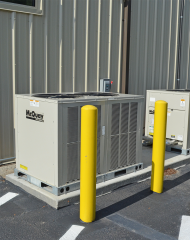 Commercial and Retail Services
Our commercial and retail services can help your business with your mechanical, heating and air conditioning needs.  We can provide you with the following needs:
New installation for a new construction
Upgrade of existing unit(s)
Predictive Maintenance
Service Repairs
With all of these services, we offer a quick response, on time installation, and a smile!
---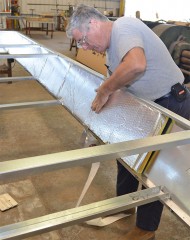 Pre-Fabrication Services
Pre-fabrication of sheet metal is performed at our facility.  We can provide you with:
Sheet metal fabrication
Ductwork/Specialty Fittings
Custom Equipment Housings
Primary Drain Pans
Dryer exhaust systems
Long seam round specialty ductwork
Double wall rectangular
Specialty metal products
Pipe Fabrication and Installations with certified welders on staff