What our clients are saying
We appreciate the excellent work performed by Climate Control on Lakeland Highland Middle School project. We had an extremely aggressive schedule with an absolute deadline.  They delivered both timely and quality work with a "whatever it takes" attitude.
We look forward to working with them on many projects in the future and would not hesitate to give our highest recommendation to anyone considering their use on any project.
- John Kalaf, Vice President of Operations, A.D. Morgan

A Focus on Government
Climate Control Mechanical Services has over seventy-five (75) years of combined experience and knowledge in Design-Build or Design/Assist, Mechanical Services, Negotiated Projects, Quick Response, Hard Bid Contracting, Retail Services, and Pre-Fabrication Service.
As a client focused company, we encourage and require the project team to communicate with the facility to fully understand their concerns and the requirements that we must follow. Let us support and shape the future of your facility.
We can offer a single-source solution for facility operations and maintenance, to meet the critical needs of federal, state, and local government organizations. Our team of experts will help government organizations achieve consistently high-performance facilities services, with on-time projects and long-term value.
With a focus on safety, we provide an environment that is safe, clean, organized, and healthy for everyone. Constant and continually collaboration with clients offers solutions that enhances ROI of construction dollars, optimizes performance, and allows the client to focus on the operations of their facility. We bring a comprehensive understanding of federal, state, and local requirements as well as knowledge and experience working with the following:
Compressed Time Schedules
Occupied Campuses
Multi-phase projects
Americans with Disabilities Act
Florida State Statutes
---
Featured Projects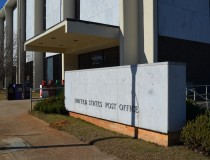 The Alexander Group Construction Services
Americus, GA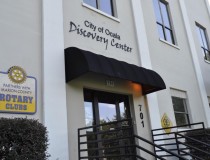 Discovery Science Center
Ocala, FL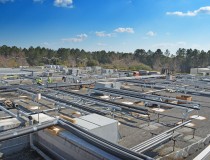 Peter Brown Construction
Gainesville, FL